Intruder alarms

Sample of Intruder Alarm Products: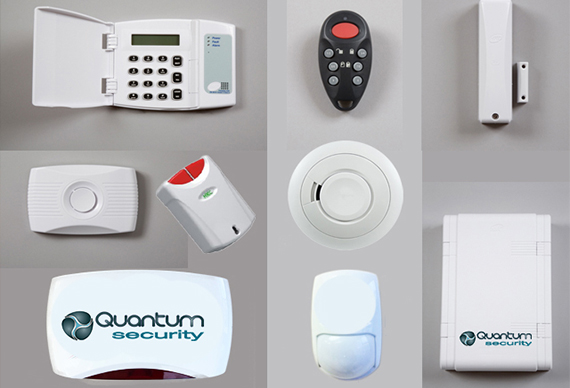 Quantum Security have unparalleled service in the field of alarm installation and service from small domestic systems to the largest commercial premises. We provide cost effective solutions using the latest technology available (Wired and Wireless devices).
Protection devices available include protection for windows, doors & roller doors, Internal & External Movement Detectors (Passive Infrared Beams), Panic Alert Devices, Breaking Glass Detectors, smoke, carbon monoxide and heat detectors.
These devices communicate with a control panel and show areas of activation on remote keypads that can be positioned near entrance doors and in bedrooms for added convenience.
Warning devices include external bellboxes with stobe light & internal sounders with or without flashing lights.
All our installations comply with European Standards allowing the option of receiving a 'Garda Response to Intruder Alarm Activations'. They also meet with Insurance Requirements in respect of Intruder Alarm Requirements.